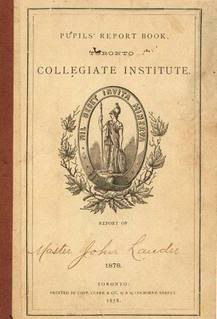 Oh dear oh dear oh dear. Grades came out today. I don't really know how to talk about my unbelievably mediocre performance, other than to say that I am clearly not the only person demanding answers from Google right now. The web is full of comforting voices trying to reassure the desperate and suicidal that indeed, plenty of people get Cs their first term and go on to get stellar grades and great jobs afterwards. I am trying to listen to them and refrain from what I really want to do right now, which is withdraw from next semester, cash in my entire TIAA-CREF retirement account, and try something else.
If I hadn't worked so hard last semester I wouldn't be so devastated--after all, you know when you didn't go that extra mile and you should have, and when you get your grades, you say, yeah, I really didn't work as hard as I should have in this one particular way. But the truth is, I did go that extra mile. My problem is efficiency. I worked hard, studied hard, outlined, read supplements, and sucked at taking the actual exams. Sucked hard, apparently.
Why?
I have no idea. I suspect some of it has to do with my inability to touch type and my slow, plodding insistence on full sentences. Maybe I should have hand-written the exams. I have talked to at least one 3L who tried this after her bad first semester grades, and subsequently did much better on exams.
I've already been on the phone to my school and made an appointment for the first day of classes to talk to a career counselor. The secretary and I joked about making an appointment for my "friend" who needed academic help. Ha ha.
"Law school," a fellow student in my section is fond of saying, "when your best just isn't good enough." She gets called on all the time and often appears to be asleep. I bet even she did better than I did.
Then I found
Harry Blackmun's law school grades
on
"too much about nothing,"
and it comforted me. Granted, Blackmun still finished 120 out of 451 at Harvard, but still, these babies make a gentleman girl failure like me feel a teensie bit better.
Harry Blackmun's Law School grades, courtesy of Too Much About Nothing:
Year One:
Civil Procedure: B
Contracts: C
Criminal Law: C
Property I: D
Torts: C
Year Two:
Bills & Notes: C
Equity II: D
Evidence: C
Property II: A
Sales: C
Trusts: D
Year Three:
Conflict of Laws: C
Constitutional Law: C
Corporations: B
Property III: A
Public Utilities: B
Suretyship & Mortgage: B
So there you have it. It's a low bar and I'm certainly not at Harvard, but mostly, the only way to go is up. Cheers, Harry.