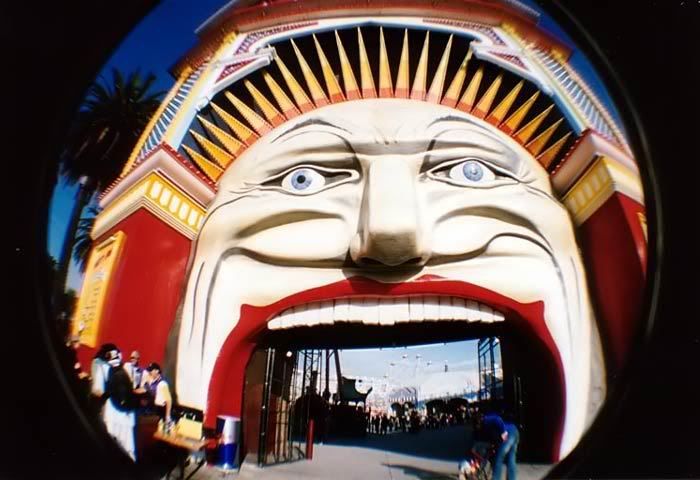 It's day 3 of interviews and people are starting to get cranky. Madam Sosostris woke up with a bad cold, and she (I) struggled gamely to emerge from the Nyquil/Alka-Seltzer plus-induced sleep coma in time for today's interview. The interviewers were young alums from my school, and were very nice. My eyes watered the whole time. I struggled to come up with something to do with my face. What do you do with your face when people in interview situations are telling you things? Narrow your eyes and nod. Oh yes. Try not to look puffy, which means pursing your lips occasionally to get some mobility in your face. Bad water retention, OUT! Good suppleness, IN. Dark circles, AWAY. Twinkly eyes of bemusement, SHINE FORTH.
All this while smiling and nodding and thinking of something clever to say. But not too clever. One interviewer began telling me about an important case his firm had argued before the Supreme Court, and I practically interrupted him to gush about how I just LOVED that the oral arguments had been posted on the firm's web site. What is WRONG with me? Too much school, that's what. Just let the guy give his spiel. You don't ALWAYS have to impress people with how thorough you've been. Insecurity much?
I feel like a blurter. In an effort to convey personality, I blurt and gush. I say stupid things like, "Oh, I've made you talk too much already! You have the whole day to get through!" Idiot. You just told them they talk too much.
Tomorrow, just one more interview! Yay!