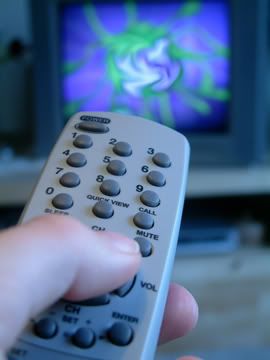 Getting my first paper back is a good occasion to blog about what it feels like to be a student again. I look at the short, loopy cursive messages tracing the borders of my Legal Writing assignment, a "single case analysis" that examines a situation in light of a precedent case, and hypothesizes how that situation should turn out. "Good that you use a direct quotation here!" it applauds on the first page. "Clarify," it commands, elsewhere.
Going to law school is a schizophrenic experience. The first half of the week, I hate it; Thursday and Friday, I like it very much. I find the reading fascinating; I'm not so wild about wandering the halls as a student. I like getting lost in the material; I hate how in order to do it I have to drive away from gf, both of us inevitably in tears.
So my ups and downs have a lot to do with leaving home and getting ready to return; with tough material and material I feel less alienated from, and from the simple material effect of scheduling and endurance issues. Still, I spend a lot of time thinking about being a student across the divide from the teacher. I think about what it means to have the norm be 23 years old, and how that might make some teachers feel as if they are talking to children, or building knowledge up in a person with nothing for a foundation. I suppose I am talking about infantilization, but I am also reaching for something about the powerful effect it can have on students when they feel constructed by their teachers. Constructed as tedious morons, or as remarkable young people, or as an odious task to get out of the way so that research can be done, or as sensitive, lovely thinkers.
How do you think about your students? Do you think they know?
I have Contracts on Monday, Tuesday, and Wednesday mornings from 9 to 9:50, and again Monday afternoon from 4 to 4:50. Property is also on Mondays, Tuesdays, and Wednesdays, from 1:30 to 2:45. When I come back from seeing gf for an all-too-brief weekend, I face a dreary first part of the week. Contracts is taught by a renowned expert in his sixties who flees the room as soon as class is over. Today it was my turn to be called on, and I did the best job I could presenting the case, in which a man read a newspaper ad for mink stoles on sale for a dollar at Abraham and Strauss on a first-come, first-served basis, presented himself, was told the sale was for women only, and sued. I successfully contrasted it to the Nebraska Seed Company case, pointing out that the mink stole advertisement was clear, and for a stipulated item at a specific price and quantity (unlike the Seed Company case, where the company got off the hook when it couldn't fill a customer order because the amount of seed it offered for general sale was not specified). When Professor Contracts asked me what the point of the first-come, first-served stipulation was, I had already answered the question (a specific amount of goods) so I thought he was asking something else, maybe about performance. When I attempted to explain this, (the customer presented himself, which satisfied the requirements for performance on his part) I was told with some disgust that we all knew the definition of first-come, first-served.
Later I asked a question about the wording of an acceptance and whether it constituted a closing of the deal or merely a preliminary negotiation. I asked it to get back on the horse, but it wasn't satisfying, even though he liked the question.
Property is taught by a corporate gal who makes very detailed lecture notes. She is still unsure of herself, though very interesting to listen to, and very smart. It is clear that she wants the class to like her, but she also wants them to be a little afraid of her. I try to volunteer examples in her class, but I think maybe I'm stating the obvious. Her voice always drops, almost to a whisper, when she reluctantly says my last name. She has never been unkind, but she has a way of making me feel like it is probably better just to keep quiet and continue typing my notes. Mostly, I do.
The second part of the week is much better. Torts is Thursday and Friday mornings from 8:30 to 9:45, and Criminal Law is Thursday and Friday afternoons from 1:30 to 2:45. I like both of these classes a lot, mostly because I like the teachers as well as the reading. Torts is taught by a guy with a fabulous flair for absurdly ridiculous hypotheticals that get more and more outrageous over the course of the class period; Criminal Law, by a precise, very smart prosecutor with faint traces of a Maine accent. Both of these teachers are very kind. There is something engaged about them--a genuine interest in the students they call on. They like what they do, and they like the people they teach. You can tell. Their classrooms are more relaxed, but no less rigorous. Most of the time, people are raising their hands to volunteer answers. When these professors call on you, you feel as if it is your moment to shine, to engage the material. NOT your moment to fail. These professors are comfortable in the classroom, and comfortable with themselves. They are passionate about their material, and not afraid to show it. They like their lives. They like us.
I'm sure it doesn't hurt that both Torts and Criminal Law are concerned with the vagaries of human nature, but this doesn't entirely explain the dread I feel in the beginning of the week, and the happiness I experience on Thursdays and Fridays. What I am trying to say, perhaps not successfully, is that it I can pretty much tell how the teachers in my large lecture classes feel about individual students, about their roles as professors, about their classes. I can tell which professors are enjoying class and which think it is a bother. And this affects how I feel about being there, about myself, about my capabilities and what I know.
Did I mention that some classes make me feel stupid? Worthless? Like a loser? Other classes I feel excited. I am not threatened by what I don't understand; only intrigued. I sit on the edge of my seat, sometimes talking, sometimes not, but always in the fray. I feel lifted up and carried along by someone else's mind, by their expertise. At the end of class I realize I have been flying.
So this is what it feels like. Throw in a Legal Writing class Tuesdays from 3 to 3:50 and Fridays from 10 to 10:50, and a Legal Research class Wednesdays and Thursdays from 10 to 10:50, and you have my schedule for the week. These last are gnat-like classes that fly around my head and pester me while I am trying to get the work done for the big classes that will determine my life. These little classes are basically pass-fail. These are the classes that my heart longs to love, since they best resemble what I am used to in academic work, but I cannot love them. They require a stern eye and a cold cheek. Turn away from their voluptuous primary- and secondary-source siren songs, their vixenlike concise arguments, and master the other material that you will be evaluated on at the end of the semester. In one. Single. Exam.
Did I mention that the entire semester hinges on one single exam in each class?
So I don't like being a student, but I do like learning new things. I don't like the pressure, but I do like the accomplishment. I don't like the student-teacher divide, the strange passivity that can be enforced in a classroom, the odd disconnect that happens when you become part of a bullied mass. The solidarity of that mass with each other. The silent compact not to speak under such conditions.
I like being in a classroom where that isn't happening, and oddly enough, when I am in this better classroom, I feel the divide between teacher and students disappear. I know it is gone because I am no longer thinking how much it sucks to have lost my job, to be stuck in a classroom feeling like an idiot. I forget. I marvel at the patient logic of law and its painstaking rules. I get lost in ideas, and contemplate marvelous machines.
When I was teaching, I used to complain about students who seemed to have a "remote-control" attitude, where they got to sit back and watch me dance and perform for them. I felt harried, defensive, judged. Now it is easier to see what kinds of teaching contributes to that, and what breaks it down. Sarcasm, disgust, and condescension build it up. Zany humor, earnest engagement, intellectual and moral passion, self-deprecation, and mutual respect and admiration break it down.
It's what I think I always knew, but from where I sit now, it's just as plain as day.