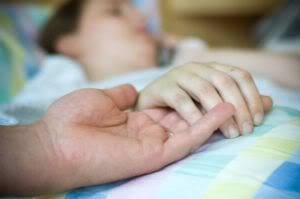 A reader who voted for Amendment 2 in Florida, the one banning same-sex marriage from the state constitution, left a comment on my last blog post. As I struggled to respond, I realized it might be better to post what I was thinking on the main blog rather than get steamed in a footnote. I am also reposting the comment, since some people read on a blog reader that doesn't have access to comments, and might not know what the heck I I am talking about.
The jist of the comment they left was that they voted as they saw fit, and it was just an opinion. They also said nice things about the blog and added that they thought some day very few people would agree with their position:
"Hi,
I voted for Amendment 2, to maintain marriage as between one man and one woman, but it is not because I fear LGBT nor hate you nor fear you nor am I ignorant of the issues. It was a difficult decision because I DO understand the issues, but still, I felt that it was the right way to vote.
I'm not writing to anger you or upset you in any way, but rather merely to say, that a vote for traditional marriage is not necessarily one made out of hate, fear, or ignorance. It is simply based on a differential in values.
Thanks for writing your blog and sharing your sentiments. For whatever it is worth, I'm sure that one day, probably soon, those that share my views will be in the minority and those that oppose them will win the majority."
The first thing I have to say is that I just don't know how to be dispassionate about Florida right now. Florida is one of the most hateful states is a sea of red Southern states hostile to LGBT rights. Florida is the only state in the entire country to explicitly ban "homosexuals" from adopting children. They aren't even sneaky about it, like Arkansas or Utah--states that get away with discriminating against gay adoption by banning unmarried people from adopting children, then banning gay people from getting married, thus effectively banning gay people from adopting children. Florida is right up front about its bigotry--even though it means many children who otherwise would have legal parents will instead languish in the foster care system. Florida already bans gay marriage with a Defense of Marriage Act--a mini-DOMA modeled on the federal one Bill Clinton signed into law in 1996--and now, with Amendment 2, is enshrining this ban into the state constitution.
Just An Opinion, I'm glad you left a comment. I'm sorry you voted for Amendment 2, though I appreciate your honesty. I wish your vote had been only "a vote for traditional marriage," as you say it was. I wish it had been only an opinion. But it wasn't. It wasn't a straw poll, either. It was a LAW, and voting for it was a vote to make sure some people never get to be married to their partners.
Traditional marriage was unaffected by these votes. Traditional marriage continues to exist whether Amendment 2 or 8 passes or not, and whether you vote or not. People voting for these bans like to say that gays are trying to impose their values on others, but it is pretty clear that when you vote to exclude someone from a exercising a right, or you vote to take it away from them once they have it, you are imposing your values on them. Not the other way around. Traditional marriage was never on the table. Nobody was trying to get it abolished.
What they were voting on--what YOU voted on--was to close the door to same-sex couples being able to marry. Your marriage, the marriages of people voting for the Amendments, didn't change. Instead, our marriages became impossible.
Do you know why a lot of gay people want to get married? One of the best examples comes from your state of Florida. Maybe you read about the lesbian couple who were getting ready to go on a cruise with their kids when one of them suffered a stroke and was rushed to the hospital. You know what happened to the partner and the kids? The hospital whisked the stroke victim away, and then wouldn't let her family back in to see her. Ever. Not her kids, not her partner of 18 years. Nobody.
Do you know why? A hospital administrator told this poor woman, half out of her mind with fear and worry, that she couldn't see her dying partner because Florida was a Defense of Marriage State. That's what she said. She used the ban on gay marriage to keep an entire family from being with one of its members as she lay dying.
That wasn't an opinion. That was a cruel violation. That administrator behaved that way because she thought that's what the Defense of Marriage Act authorized her to do. She felt supported by the law, even though she misread it. She correctly intuited the bigotry and hate in DOMA statutes towards LGBT families, and she expressed that hate freely, feeling justified as she did it.
Do you know what happened then? A blood relative finally got to the hospital two hours before the woman died, and let the partner and kids in to hold her hand and say goodbye. Two hours. Those people sat in a waiting room all night long and a woman lay dying alone in a hospital room because of a "difference of opinion."
That's what many of us are afraid of. What if get broadsided by a car in Ohio on my way home to my family at Christmas, and end up in the hospital? Will my partner be able to see me and make decisions about my care? Ohio is a DOMA state, with an additional constitutional amendment worded so broadly, it bans anything that may be seen as resembling a marriage from legal recognition. Will I sit alone, in pain, while my partner is locked out? Should any of us have to worry about this kind of thing when we travel across a country where we are supposedly free to move at will?
Most people don't understand that hospital visitation is a benefit of marriage. They just assume that hospitals would be fair and kind and have good hearts and anyway, anyone with any decency would let a dying person's partner and children in to see them in their last hours.
In this case, they were wrong. And the saddest thing is, they were wrong because someone like you, Just an Opinion, thought that voting for a state DOMA or Amendment 2 was just a kind of public opinion poll. If I told you that voting the way you did would mean people were left dying and alone, full of tubes, hooked up to machines, while their families were banging on the door in vain to see them, would you still vote the same way?
I know that's an emotional appeal, but I just don't think there was enough representation in this election of the way these Amendments would actually affect people. I feel as if all these people who voted yes on these ballot initiatives think that gay people just want to run around aping marriage. I don't think they get what NOT having access to many of the most important legal benefits of marriage--and there are over a thousand of them--does to people's lives.
So I'm glad you wrote in, Just an Opinion, but I wish your opinion was more of a conviction. Because what might happen to people because of your vote is tragic.